Connors Chiropractic Health Center Reviews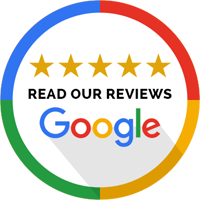 As a second generation Chiropractor, Dr. Mary Connors knows the importance of what other people say in regards to her chiropractic care. Please read through our reviews below and contact us to schedule your appointment!

True Professional
Dr Mary is a true professional and treats you with such care. She explained every move she was making sure I understood. I love her and I will be continuing to use and refer to anyone in need of a chiropractor.
~Lisa S.
Unique Approach to Healing
I have been a patient of Dr. Mary's for the last 5 years. I started seeing her because of nagging lower back pain. Dr. Mary has always had a unique approach to healing. She has a holistic view of the body and she has taught me so much about habits that I have picked up along the road of life that may be contributing to my pain. I always feel better after seeing her – physically and otherwise.
~Karen F.
Chiropractic Improved Overall Health
I first went to a Chiropractor in 1983 because I was unable to raise my right arm and remove my clothes without help. Dr. Shrib helped me off and on for many years. After he retired, I felt lost without a Chiropractor, and then I met Dr. Mary Connors. I had a whiplash after I was hit in the back of the car by someone who was not paying attention to driving. One call and she has been my Chiropractor since. She knows her adjustments. I am extremely pleased with her care and will be forever. I refer many to her when asked.
My health has greatly improved since I have adjustments. Adjustments have helped the Carpal Tunnel that I had. Overall, my health has greatly improved for the better. I could go on and on about Chiropractic care. Give it a try.
~Norma B.
Radiating Positivity
I was introduced to Dr. Mary over 30 years ago by a friend who is long gone as friend today. Mary has an approach to your health/life and wellness as a straight forward, tell you like it is attitude, but with a style that is tailored to the individual. Thanks to her taking me under her wing all these years, my attitude towards life and health is so different than a lot of people I know. I look at food, people, situations, relaxation and just about everything with a really cool positive attitude. With Mary there are no negatives, only positives that need a little help. I'm a guy that used to hang out and hit clubs once and a while, Mary had me watch her girls when they were little while she tended to a patient for a few minutes. She is soooo intuitive that she knew I would watch those kids like a hawk until she was done. She has a great gift of knowing you, better than you know yourself. I am so glad I met her all those years ago, and thank her for my positive life now. We are family now, Thank You Mary for making me part of your family, I love ya.
~Luis D.
Family of Chiropractic Patients
Meeting Dr. Mary has changed my life and my view of health. Over the last seven years, my family has relied on chiropractic care for every aspect of our lives. Dr. Mary adjusted me throughout my pregnancy, my 90 year old grandmother with arthritis, my husband with colds/flu, and helped my 2 year old nephew with allergies.
I've had countless "miracle" adjustments in which I have entered the office with a symptom, such as a UTI, and within 24 hours the issue has resolved, but I'd like to share the details of one particular adjustment: when my now 10 month old son Alex was 10 weeks old, he went on a hunger strike.
Alex came into this world alert and ready to eat! I had a vaginal delivery without the use of an epidural and he latched on within an hour after delivery during our initial "skin to skin" contact. While those first days of breastfeeding were not easy, he latched on correctly, ate vigorously, and my milk came in on his third day of life.
However, at ten weeks, he refused to nurse during the day. For two days, he screamed and arched his back when I brought him to the breast and the only way that he would nurse was to use a pacifier to lull him to sleep and then trick him into nursing – and even this technique only worked on my left side. Concerned about my supply, I pumped on the right during this time. On the third day, I brought Alex to see Dr. Mary. Immediately after the adjustment he latched on to my right side and nursed peacefully without using the pacifier!
~Abby S.
Controlling Fibromyalgia with Chiropractic
I have lived with aches and pains for many years. My doctor once used the term "random aches and pains of the joints," as the location, intensity and duration would vary and the onset of pain might be sudden and fleeting. Eventually, I was diagnosed with osteoarthritis and started taking anti-inflammatory drugs. It took a while to find one that didn't cause uncomfortable side effects and we finally settled on Celebrex, which I took for many years. While it has helped my level of pain, I was also diagnosed with fibromyalgia, and have some degenerative disk disease. I felt there must be a better way to ease my pain and discomfort than with more medications. My friend Tina told me about Dr. Mary Connors and how she had helped her after carpal tunnel surgery. She encouraged me to make an appointment.
I felt apprehensive about chiropractic, as I feared it might hurt rather than help. But I was also curious! Keeping an open mind, I decided to try it and made an appointment. The first time I met Dr. Mary, I felt an immediate connection. She is a doctor, an educator, and a friend. She helps me understand the theory and practices of chiropractics as well as treats my pain, so that I can make informed decisions about my health. Dr. Mary encourages me to make changes in lifestyle to foster improved whole health – physical, emotional, intellectual and spiritual. I take fewer meds in general now and I feel healthier. Instead of medication as a first consideration, I am aware of other options: targeted exercises, yoga, diet changes and natural supplements, and chiropractic adjustments.
~Patricia A.
Manageable Migraines
I have suffered with severe migraines and tension in my head, neck, and back and was recommended by my neurologist to seek alternative help to reduce the headaches and make them more manageable. The duration of the migraines could be hours or days. Sometimes they were very intense and debilitating. Normally, I power through them and deal with the pain and try to move forward the best I can.
My desired improvement upon my health was to reduce the number of migraines I get per week and month. My previous treatments for the migraines were medication, Acupuncture, caffeine and sleep.
I was talking to Dr. Connors at a meeting and she told me the benefits of Chiropractic care. I was very intrigued by this type of care and wanted to see if it could help me with the migraines. I was very open to the idea but I was scared that it could make the migraines worse. I am happy to say I was very wrong and Chiropractic care helps keep my migraines manageable.
My first impressions of Chiropractic were, I knew it wouldn't be a quick fix and i was prepared to try this procedure for while so I gave it a true shot at working. I felt less tension in my head after the first treatment. Dr. Connors explained to me that in my situation, Chiropractic care wasn't going to be a quick easy fix and that I needed to make it part of my lifestyle and to be on a regular maintenance schedule . I am very happy I took Dr. Connors advice and I have been a patient for 5 years.
My results have been successful in reducing the tension in my body and making the migraines less and more manageable. I am devoted to going every two weeks for adjustments.
~Leah

Connors Chiropractic Health Center Reviews | (781) 436-5006